The latest in road profiling and road surface characteristics.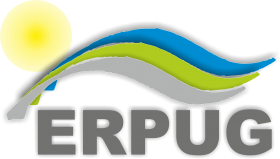 European Road Profile User's Group are proud to invite you to the ERPUG 2015 forum, October 15-16, 2015, in Budapest, Hungary. It will take place in central Budapest at the Technical University. Registration is now open, see www.erpug.org.
ERPUG encourages you to share the latest and hottest topics within:
Pavement profile measurement, pavement profile analysis, pavement profile quality assurance (QA).
Pavement surface texture (measurement, analysis, QA) including tyre/road noise, rolling resistance and ride effects on fuel consumption and wear and tear on vehicles.
Automated pavement condition survey.
Data usage at road, project and network levels.
Innovative maintenance contract and performance control.
The conference is organised by initiative from the Swedish Road and Transport Research Institute (VTI) and Ramboll RST and has the support of the Forum of European National Highway Research Laboratories (FEHRL).
Visit the conference web page for more detailed information.