Road transport is a major source of air pollution that harms human health and the environment. A three-year EU project, in which VTI is participating, aims to achieve a wider societal impact by providing citizens with the knowledge and tools to understand, assess and control their pollutant emissions. These include, for example, different ways of changing the driving style and the way in which vehicles are maintained and equipped.
Road traffic is the source of a number of different emissions. These include: carbon dioxide, nitrogen oxides, particulate matter and carbon monoxide via exhaust gases. However, vehicles also emit particulate matter from worn tyres and brakes, and through wear of road surfaces. These emissions in turn have a negative impact on human health and our environment.
Most of us know that it is possible to reduce emissions through the way we drive. But what is the best way and how can drivers be persuaded to drive so that they really minimise emissions? The question is also in what way emissions are affected by the way we maintain our vehicles and if we for instance, use a roof box? Researchers from nine countries in Europe and from China are working to identify this in the uCARe project. VTI (the Swedish National Road and Transport Research Institute) and IVL (the Swedish Environmental Institute) are participating from Sweden.
Work is under way at VTI to investigate emissions that come from wear and tear on tyres and brakes, and to investigate drivers understanding of emissions and what would motivate them to reduce the same.
Speed affects tyre wear
There has been only limited research in the past, both in Sweden and the rest of the EU, into how tyres and brakes but also user behaviour affects wear particle emissions. Tests have therefore been conducted on VTI's road simulator in order to investigate which factors cause increased wear from tyres, such as speed, tyre pressure and load on vehicle axles. Analysis of the tests has not yet been completed, but some conclusions can already be drawn.
"Based on the studies conducted, the largest impact on how much the tyres wear, is from speed. The faster you drive, the more the tyres wear," says Mats Gustafsson, Senior Researcher at VTI.
It was already known that tyre pressure is important – if the tyre pressure is too low or too high, the tyre suffers from uneven wear. The final analysis from the tests will contribute to the model being developed within uCARe to depict what affects emissions from vehicles to air.
In addition to the analyses of the tests from the test-driving machine, data on wear of brakes will also be added to the model.
Sonja Forward, Senior Researcher at VTI, focuses on behavioural factors. So far, VTI and IVL have conducted a number of interviews with drivers on issues including their awareness of what emissions their vehicle actually emits and whether they are doing anything to reduce them. Initial studies have shown that awareness of the possibility of affecting carbon dioxide emissions is relatively widespread, but it is not as good when it comes to their knowledge of particles and nitrogen oxide.
"Awareness varies also between different drivers, that much is clear. So it'll be interesting to see what conclusions can be drawn about what needs to be done to influence their driving style," says Sonja Forward.
"The results from the interviews will help to develop educational materials. The final aim is to reduce emissions via changing user's driving behaviour.
The idea is also that various events aimed at drivers should be organised in order to spread knowledge about driving styles and emissions. The events will be organised in collaboration with several actors, in Sweden for example, with the City of Stockholm, which has signed up to the uCARe project. When it will be possible to hold them depends on when restrictions on gatherings of people are removed. The aim is also that the events should be evaluated using questionnaires before and after they take place.
How can you reduce emissions from your vehicle by the way you drive?
This is already known today:
Aggressive driving, with rapid bursts of acceleration, heavy braking and speeding, increases emissions.
By driving gently, using engine braking and avoiding high acceleration, you can reduce emissions.
Incorrect air pressure shortens the life-span of tyres, and too low pressure increases wear on tyres and thereby emissions of particulate matter into the environment.
Calmer driving is more environmental-friendly and also reduces wear of the road.
About the EU project uCARe
uCARe is an EU research project, which stands for "You Can Always Reduce Emissions because you care".
The project was launched in May 2019 and will continue until May 2022.
There are 14 partners involved. VTI and IVL are participating from Sweden. uCARe is led by the Dutch research organisation TNO.
The budget for uCARe is EUR 3 million. VTI's share is SEK 4.7 million.
The objective for uCARe is to reduce emissions from vehicles that are already driving on EU roads, thus helping to improve air quality and human health. This is to be done by providing drivers with simple, comprehensible and effective tools to reduce their own emissions. The project will also be developing tools to support stakeholders, such as politicians and officials, who can influence local air quality in their work by adopting strategies.
Read more: www.project-ucare.eu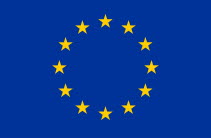 uCARe has received funding from the European Union's Horizon 2020 research and innovation programme under grant agreement No. 815002.
Contacts:


Mats Gustafsson
mats.gustafsson@vti.se
VTI, Swedish National Road and Transport Research Institute, Sweden

Sonja Forward
sonja.forward@vti.se
VTI, Swedish National Road and Transport Research Institute, Sweden