The combination of bicycle and public transport has the potential to reduce car use in regional commuting. To accelerate this development, CYNKA has started a research and innovation project led by VTI.
The study has attracted interest from various actors, which is also evident in the large number of organizations and partners that are linked to the project. The project is funded by the Swedish Transport Administration and will run from 2020 to 2022. The project idea itself was created in connection with a workshop, organized by Cykelcentrum and K2, Sweden's national center for research and education on public transport.
"The literature review indicates that there is potential when regional car traffic can be replaced by public transport, with commuter trains and long-distance buses that have a long distance between the stops", says Karin Thoresson*, project leader and senior researcher at VTI.
Long-distance commuters can choose to cycle to the stop, for example if it is close to and safe to park there or, if possible, take the bike on a bus or train.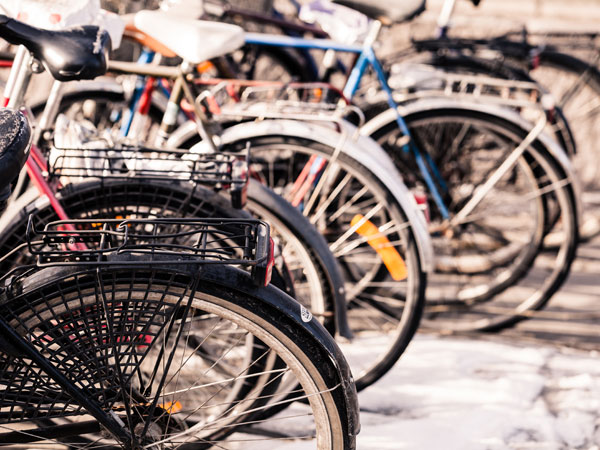 – It is important to have a "whole trip perspective", that the journey takes place smoothly with as seamless transitions as possible. "The economic and practical solutions that exist play a role in how well the combined travel works", says Karin Thoresson.
This type of well-developed mobility solution already exists in several cities in other countries. The project will benefit from the experiences gained from combined offers that exist internationally, for example the Supercykelstierne in Copenhagen.
Formulate guidelines
"A strength of the project is that it is linked to different types of goals that have links to sustainable mobility", says Karin Thoresson.
It is about the transition to a fossil-free society, by being able to compete with car travel through a more efficient use of the transport system. It promotes a society that is equal and inclusive, and benefits both cities and rural areas.
The project will lead to in-depth knowledge based on a Swedish context and examples of concrete approaches to mobility solutions and business models. The project will formulate guidelines for different target groups, for combined mobility between bicycles and public transport for regional work commuting.
* New project leader since the article was written is Jens Alm, researcher at VTI.
Text: Gunilla Rech/VTI
Translated by: Semantix AB