At the start of 2020, SHOW was launched, an EU project aimed at demonstrating and evaluating advanced concepts for sustainable urban mobility in real environments.
The SHOW project has a budget of 36 million euro, almost 30 million euro of which is funding from the EU, and brings together 69 partners from 13 EU countries. The project will also be collaborating with organisations from the USA, South Korea, Australia, China and other countries outside the EU. This makes it the largest European project ever to bring together future concepts for electrified and autonomous vehicles and services, such as automatic charging of vehicles, demand responsive transport and MaaS[1] services to demonstrate how they can be integrated and work together in a city. The goal is to promote the development of sustainable mobility in cities, driven by automation, electrification, collaboration and inclusivity.
Remote-controlled 5G technology
Trials will be held in a total of 18 cities around Europe. VTI is coordinating the process of deciding what to evaluate in the various cities, and how the evaluations are to be carried out. In Sweden, trials will be held in Kista and Linköping to evaluate a control tower that uses 5G. The idea is to make it possible to monitor and control autonomous vehicles remotely. In addition, the user needs, and wishes are addressed, with focus on elderly and children with specific needs.
"The goal of the trials is to be able to demonstrate the safe and reliable operation of electric autonomous and driverless vehicles in public transport using remotely controlled 5G technology. This would enable the driver to concentrate on other tasks related to passengers, and in the long term fully self-driving vehicles," says Anna Anund, head of research at VTI and one of VTI's representatives on the project.
In Linköping, in addition to the remote control trial, there will be a study of the benefits of self-driving buses for people with disabilities. Two self-driving buses have been operating on a two-kilometre loop on the university campus since last year. The route will be extended to also pass through the nearby residential area of Vallastaden where there are, among other things, a retirement home and a school for children with special needs.
To and from main public transport routes
"Hopefully the elderly and children at the municipal facilities will derive the greatest benefit from our autonomous buses, since the intention is that the buses can be used to easily get to and from the main public transport routes that pass through Vallastaden, but are a little bit far from the school and the retirement home," says Anna Anund.
Besides VTI, other participants in the SHOW project in Linköping are RISE, Transdev, Combitech and Eriksson Linköping. The fact that the autonomous buses in Linköping are part of the project also means funding for part two of the work on Ride the Future, a rolling research platform in Linköping with self-driving buses. Ride the future is a regional development project in collaboration between Akademiska Hus, Linköping Municipality, Linköping University, RISE, Science Park Mjärdevi, Transdev Sweden, VTI and Östgötatrafiken.
[1] Mobility as a Service, a way to efficiently utilise public and private means of transport to get away from private vehicle ownership.
Read more: https://show-project.eu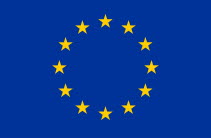 SHOW has received funding from the European Union's Horizon 2020 research and innovation programme under grant agreement No. 875530.

Contact:
Anna Anund
anna.anund@vti.se
VTI, Swedish National Road and Transport Research Institute, Sweden