It is not always easy for advanced driver assistance systems to read road markings. Sunshine, shadows and rain are just some of the factors that can affect readability. The systems are also occasionally confused by longitudinal cracks.
VTI researcher Sara Nygårdhs is project manager for Autonomous Vehicles and Road Markings (AVRM). Launched somewhat belatedly in spring 2021, the project is expected to be completed by July 2023. The client is NordFoU via the Danish Road Directorate and the project is being implemented by a consortium including Ramboll in Sweden and the Danish Technological Institute. The objective is to identify the necessary requirements for road markings in the Nordic countries to ensure that advanced driver assistance systems work reliably.
"Generally speaking, there is much to be gained by collaborating within the Nordic region, rather than each country coming to its own conclusions," says Nygårdhs.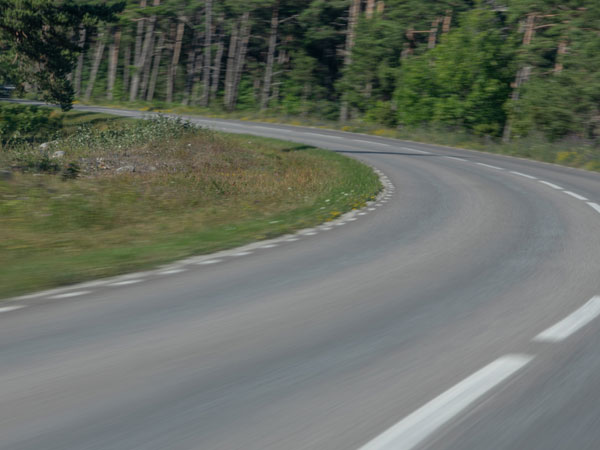 AVRM is divided into three parts: firstly, a literature study, then a pilot study and, finally, a main study. The literature and pilot studies are now complete and there are already concrete results that point in a specific direction.
"We already know from the literature study that various weather conditions are worth studying, and this is confirmed by the pilot study. Having taken measurements of road marking visibility onboard vehicles, as well as supplementary handheld measurements, we can see that there are many parameters that affect automatic reading."
Many factors affect advanced driver assistance systems
Sunshine, rain, and shadows may have an impact, as well as road repairs. Cracks running longitudinally can make it difficult for advanced driver assistance systems to interpret data on adjacent road markings, while glare has also been shown to have unwelcome effects both during the daytime and at night.
The main study will begin during 2022, although exactly when is not known. Sara Nygårdhs is hopeful that it will get underway by the summer.
The task of the third part of the project is to "formulate recommended specifications to ensure that road markings are effectively readable". (Quoted from project plan.) In all likelihood, this will not be the easiest task to accomplish.
"Given the difficulties we are already aware of, we realise that it may be difficult to determine unambiguous minimum requirements. The fact that advanced driver assistance systems do not rely solely on road markings but also other data on the road environment makes it difficult to isolate the particular effects of road markings."
Text: Catarina Gisby/redakta
Translated by: Semantix AB
Contact: