The STYLE project (An active lifestyle as an enabler of sustainable growth) funded by the Strategic Research Council of the Academy of Finland examined the prerequisites for sustainable growth by means of promoting active transport modes and everyday physical activity of different age groups. STYLE's research themes covered different perspectives from local transport system governance and active mode promotion to the physical activity patterns of individuals, emotions behind behavioural changes, and infrastructure and business opportunities promoting physical activity.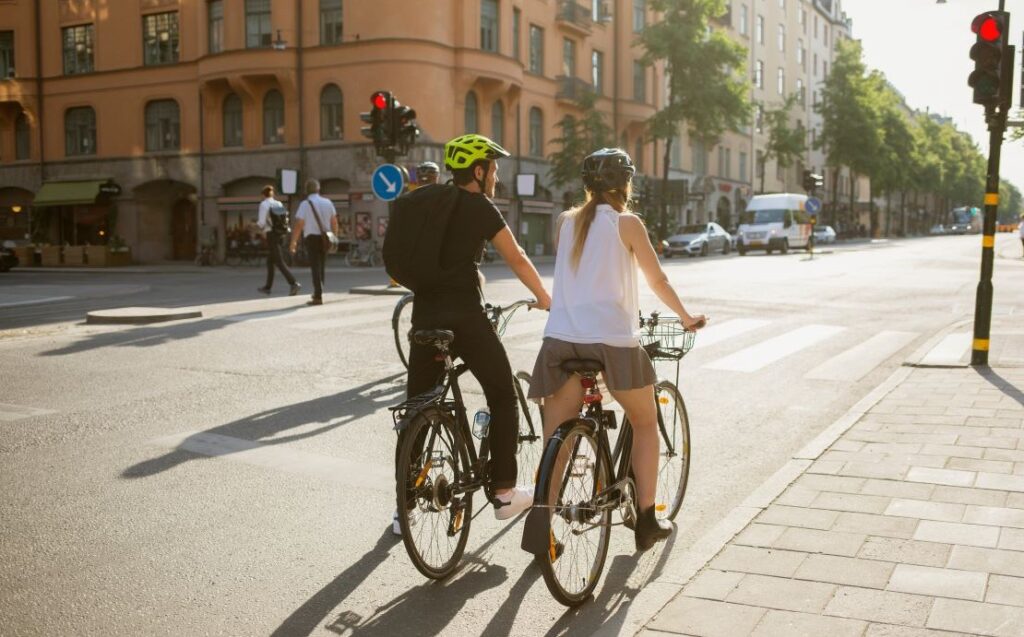 VTT Technical Research Centre of Finland was one of the six Finnish research partners of the project. VTT's research focused on four topics: (1) Governance and implementation of local actions to support active transport, (2) Sustainability and contribution of electric scooter sharing business models to urban mobility, (3) Transformative walking and cycling scenarios for 2034, and (4) Potential to replace car trips with cycling among different traveller segments.
Municipalities need Transformative Capacity in building active and sustainable transport systems
Recent research has recognised cycling and walking (active transport) as substantial elements contributing to sustainable mobility and overcoming public health challenges. There is, however, less knowledge available on the integrated contributions of local-level governance processes and the practical implementation of active transport promotion activities. To comprehensively illustrate the contributions of local-level activities, we defined a framework presenting transformative capacity towards active sustainable transport (Table 1). The framework presents seven essential elements and criteria for assessing the level of contributions towards active and sustainable mobility. Municipalities and other stakeholders can use it as a tool to measure the comprehensiveness of their activities on a local level. Previous literature and a case study in six Finnish municipalities comprising interviews and documentary analysis were our primary research data. The Finnish experience shows that local actors can have different, yet successful, approaches in building transformative capacity towards active and sustainable transport.
Table 1. Key factors and elements of Local Transformative Capacity.
| | |
| --- | --- |
| ELEMENTS | EXAMPLES OF KEY FACTORS |
| Multiform Governance | Visionary individuals and intermediaries driving change High-level commitment and resources from the municipality and local stakeholders |
| System Awareness | Hierarchy of transport modes and monitoring the volume of active travel Long-term development strategies and short-term implementation plans |
| Future Orientation | Local development programmes for active modes with regular updates |
| Experimentation | Long-term focus on selected themes, gradual implementation Collaboration between different stakeholders |
| Delivering the impacts of experiments | Continuous campaigning, information sharing, branding and media visibility Multiple funding sources |
| Embedding new solutions, best practices | Position and resources for an active mode coordinator Resources for replication of best practices, practical guidelines that are easy to take into use |
| Working and learning across agencies and scales | Clear responsibilities for knowledge production and transfer Projects and processes across administrative sectors at local regional and national levels |
The role of intermediaries, such as civil servants, expert organisations, consultants and civil society organisations, was found to be significant for local transformative capacity building as intermediaries actively transfer knowledge, provide coordination, enable matchmaking, and influence policy making by supporting visioning and strategic planning. All these activities can increase the ability of a local system to build active and sustainable transport systems.
Sustainability of electric scooter sharing business models
The academic literature is still scarce on how e-scooter operators contribute to sustainable urban mobility through their business models. In a qualitative case study, we analysed the sustainability of these rapidly evolving sharing services through the frame of sustainable business model archetypes, and studied value transfer, its obstacles, and its controversies within the Finnish urban transport system. While e-scooter services mainly aim to deliver functionality over ownership, combinations of approaches are applied that contribute positively to sustainability. These include increasing the lifecycle of scooters, recycling of scooters and their parts, using renewable energy, committing to climate compensation, and promoting road safety and the responsible use of scooters. The findings indicate that in Finland, e-scooter services are seen to have potential in serving the first and last miles of public transport journeys. Due to a lack of binding regulation, co- and self-regulation is emphasized and is supported by active information and data sharing with public authorities. While sustainability is embedded in many ways into the business models of e-scooter operators, there are still potential sources of unsustainability affecting the urban transport system. For example, current business models favour convenience over physical activity, which can reduce the amount of active travel.
Transformative walking and cycling scenarios for 2034
Fundamental changes are needed in society and urban structure to support the integration of walking and cycling into everyday routines. Finland's Future Research Centre in collaboration with VTT conducted an online Delphi study with 30 walking and cycling experts during the first wave of the COVID-19 pandemic in Finland in the spring of 2020. The aim was to explore transport experts' views on the future and derive scenarios of walking and cycling with the broader context of the urban mobility system. The scenarios were created using a combination of cluster and qualitative content analyses. The analysis resulted in five scenarios depicting walking and cycling in 2034: 1. Business as Usual Plus, 2. The Demise of Bus-Transport, 3. The Era of Soft Modes, 4. Public Transport Serving All, and 5. Car-dependent Lifestyles Persist. The scenario set can be used as a basis for strategic transport planning and policy as well as a more practical tool for identifying measures for walking and cycling promotion in urban areas.
Potential to replace car trips with cycling among different traveller segments.
Substituting short private car trips with cycling could help mitigate environmental and public health challenges, such as climate change and declining physical activity. However, the characteristics of full trip chains can determine which trips could be cycled, and trips that are viable for cycling are unlikely to be evenly distributed within large populations. To explore this, we developed criteria to identify single-occupancy car trips which could be cycled and estimated their quantity from 2016 Finnish national travel survey data. Furthermore, we investigated how they are distributed in traveller segments based on mobility behaviour, sociodemographic characteristics, and the qualities of their home environment. Segmentation was carried out with the random forest and hierarchical clustering algorithms. Based on the criteria, approximately 9 % of car trips were considered cyclable during the cycling season (April–October). However, they are infrequently encountered by individuals in all segments, representing a challenge to generate the necessary motivation to shift mode for a seldom occurring opportunity to travel by bicycle. Switching from car driving to riding a bicycle means gaining more physical activity, but at the expense of spending some more time on travelling. The cycling potential will be further analysed in terms of active travel time vs. extra travel time trade off.
Further information
Tuominen, A., Sundqvist-Andberg, H., Aittasalo, M., Silonsaari, J., Kiviluoto, K., Tapio, P. Building transformative capacity towards active sustainable transport in urban areas – Experiences from local actions in Finland. Case Studies on Transport Policy, Volume 10, Issue 2, June 2022, Pages 1034-1044. https://doi.org/10.1016/j.cstp.2022.03.015
Sundqvist, H. and Tuominen, A. 2023. Intermediaries and intermediation in Building Local Transformative Capacity for Active and Sustainable Transport. Accepted to Ambio journal.
Sundqvist-Andberg, H., Tuominen, A., Auvinen, H., Tapio, P. 2021. Sustainability and the Contribution of Electric Scooter Sharing Business Models to Urban Mobility. Built Environment, Volume 47, Number 4, Winter 2021, pp. 541-558(18). https://doi.org/10.2148/benv.47.4.541
Kiviluoto, K., Tapio, P., Tuominen, A., Lyytimäki, J., Ahokas, I., Silonsaari, J., Schwanen, T. Towards sustainable mobility – Transformative scenarios for 2034. Transportation Research Interdisciplinary Perspectives, Volume 16, 2022. https://doi.org/10.1016/j.trip.2022.100690
Mesimäki, J., Lehtonen, E., Tuominen, A. Replacing car trips with cycling among traveller segments in Finland: a random forest-based analysis. Manuscript to be submitted to an academic journal in 2023.
STYLE research project: https://www.styletutkimus.fi/en/frontpage/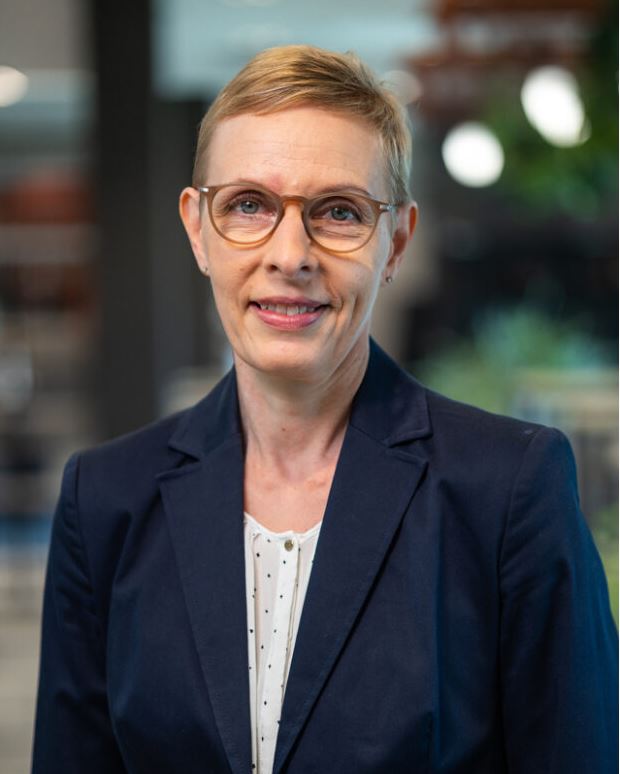 Anu Tuominen – Principal Scientist, VTT