Moderately-high levels of carbon dioxide, which can often occur in vehicles, can adversely affect people. What effects different carbon dioxide levels can have on health status and driving performance, VTI researchers are now investigating with the help of one of the institute's driving simulators.
The carbon dioxide levels we measure are not dangerous in themselves, but can be crucial when driving a car, says Ignacio Solís Marcos, researcher at VTI.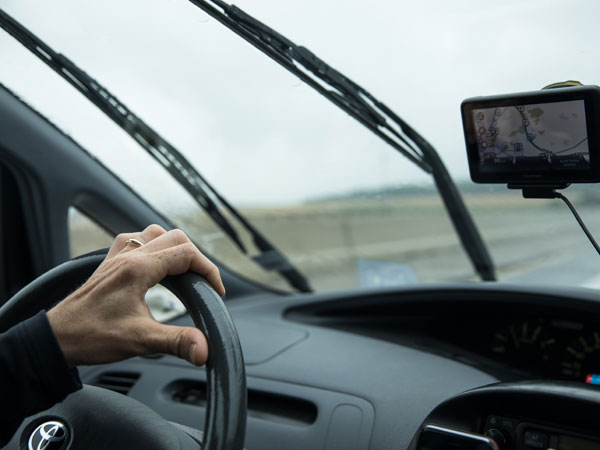 The connection between the findings of several foreign research studies, namely that even slightly elevated levels of carbon dioxide that are not hazardous to health can impair performance, and more unsafe driving performance in drivers exposed to such levels, has not yet been analysed.
The increase in the level of carbon dioxide in the vehicle may depend on several things, such as the use of the air recirculation system, the number of people travelling in the vehicle, the duration and speed of the vehicle, among others.
Although the subjects will not be exposed to hazardous carbon dioxide levels, it is important that the experiment takes place in a traffic-safe environment. Therefore, the simulator is preferable to driving a car in a real outdoor environment, says Ignacio Solís Marcos.
A total of 32 adult drivers will each perform two driving tests at the simulator for two days. At the same time the participants will be able to listen to and solve a task that requires concentration. Before the driving test, participants will also perform different cognitive test on a computer to check their level of attention.
– The results of this project will help to understand the role of carbon dioxide as a potential risk factor for driver performance and road safety. The simulator study will also determine which carbon dioxide levels should be avoided in vehicles, says Ignacio Solís Marcos.
The experiment takes place in collaboration with Senseair AB, a company that wants to develop sensors that can warn of unsafe carbon dioxide levels when driving.
How environmental factors affect the driver's performance is important for creating a safe transport system for all road users. The project is a part of SAFER, Vehicle and Traffic Safety Center at Chalmers, a competence center for safe mobility, where VTI is a partner. The project is funded by Vinnova and will be completed in March 2022.
Text: Gunilla Rech/VTI
Translated by: Semantix AB

Contact:
Ignacio Solís
ignacio.solis@vti.se
VTI, Swedish National Road and Transport Research Institute