Today, public transport is characterised by a concentration of infrastructure and resources to fewer but more attractive "transit corridors", as well as the ongoing effort to strengthen the attractiveness of public transport as a sustainable alternative to the car. However, this has not always been the case as the expectations of public transport have changed over time. A current thesis conducted at Lund University provides a historical perspective on the development of public transport.
Jens Portinson Hylander from Lund University has recently defended his thesis which provides a historical understanding of the way public transport is viewed. Jens has studied the development of public transport through a case study of Malmöhus County and Skåne between 1970 and 2020. The study is based on archival records and interviews with individuals who were involved in the planning of public transport in the Skåne region.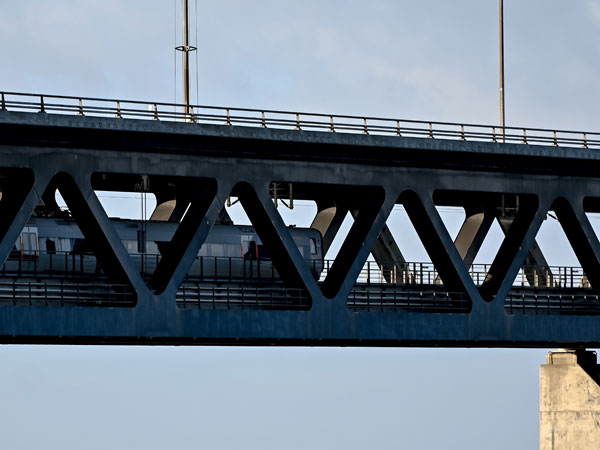 "It's important to understand that the way we think about public transport today is not a given. There are fundamental conflicts that are difficult to resolve, and there is an ongoing tension between efficiency and equity. However, both our expectations of public transport and how we organise and manage public transport change over time", says Jens Portinson Hylander.
"In the 1970s, public transport was considered as a means of counteracting depopulation in rural areas and the frictions between these areas and cities. The transit corridors have become a dominant force since the 1990s and are characteristic of how we view the purpose of public transport", Jens continues.
The focus on transit corridors means that public transport should primarily serve routes where there is a high demand, or many passengers. In Skåne, the increased focus on transit corridors has been combined with increased regionalisation and the pursuit of integration in the Öresund region. In Malmöhus County, it was conveyed in the 1992 Malmöhus Agreement on investments in the transport system.
"Transit corridors changed the image of public transport, in that public transport was more clearly regarded as an important engine for regional economic development. In Skåne, investments such as the Öresund Bridge, the City Tunnel, and the expansion of the Öresund train system have both connected and expanded the region", says Jens.
Pandemic and climate change
Public transport is currently under strong economic pressure as the pandemic has halted the long-term trend of an increasing number of public transport users.
"In times of crisis, societies are forced to make tougher priorities. This raises questions such as: to whom should public transport be accessible to, to which places, which users and in what way? How much should public transport be allowed to cost?", says Jens.
In addition to the pandemic, an ecological crisis and climate change are posing great challenges to modern society, where material progress, long commuting distances and global trade are becoming increasingly problematic. Effort is made to strengthen the attractiveness of public transport as a sustainable alternative to the car, and there is an ongoing tug-of-war over the role of public transport in the transition toward sustainable mobility.
"By deepening our understanding of the basic values that have shaped the transport system into what it is today and the conflicts that arise when those values are challenged, we can improve our abilities to change and plan for a future system that is perceived as fair and that enables more people to travel in a sustainable way", Jens Portinson Hylander concludes.
Jens Portinson Hylander is a research assistant at the Swedish National Road and Transport Research Institute (VTI) and a PhD student at Lund University, affiliated with K2.
In January 2022, Jens successfully defended his thesis Constructing transit corridors – The politics of public transport policy and planning in Malmöhus and Skåne 1970 – 2020.
Text: Hanna Holm/K2.
Contact: