A Vision Zero-inspired safe road system for the entire world, also referred to as a Safe System. That's the aim of a guide from the International Transport Forum (ITF) and the World Bank. VTI participated in production of the report, published this summer.
"It has been a long process involving many parties. It's fun but difficult because there are many interests to consider. My role was to contribute with our experiences in Sweden and promote the ideas behind Vision Zero" says Anna Vadeby, senior researcher at VTI, who chaired the work in one of the participating subgroups. This subgroup was focusing on developing a framework for designing, implementing, and assessing projects with a Safe System focus.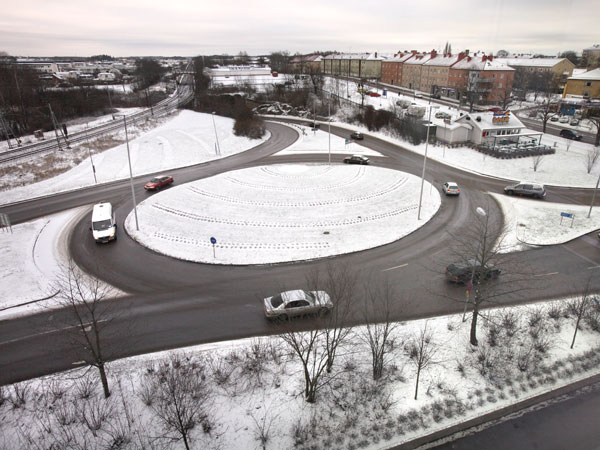 The Working Group that produced the report included 80 experts representing 23 ITF member countries as well as international and non-governmental organisations. It is a very broad international collaboration. Also participating from Sweden was Kenneth Svensson, a road-safety specialist at the Swedish Transport Administration. In addition, Ikea participated in a pilot project on sustainability and road safety related to road freight.
The Safe System approach is valid for all countries and are being introduced at an accelerating pace, according to the report. The framework defines a Safe System for projects, regions, countries, or organisations, all in an attempt to visualise how a Safe System looks in different contexts.
The framework emphasises the importance of mutual cooperation between policies and actors and the multiple effects this can have. It is useful for breaking down problems that arise into smaller parts in order to better analyse them and develop plans. Simultaneously, it is important to see these different elements as interconnected parts of a whole.
The report reviews the technical terms that describe a Safe System. It draws lessons from some case studies of different road-safety measures. The conclusion is that not one, but several recipes exist for successful implementation. This depends, among other things, on different national and local conditions, the robustness of public-authority governance, and cooperation among different parties.
The work produced a number of recommendations. Countries must make a long-term commitment to achieve a Safe System. Such initiatives must be data-driven and evidence-based. Systems must be built up to the level the country can handle at the moment – and then scaled up when possible.
There is an urgent need to build capacity for the practical implementation of the Safe System approach, especially in low- and middle-income countries, and to use pilot projects to further test and develop them. The framework is useful for accessing information on projects, organisations, identifying knowledge gaps and planning effective strategies.
"Everyone can learn from one another. It looks different in different countries. In Sweden we have many years of experience with Vision Zero and may be advanced in terms of road safety, but we can still learn from and be inspired by other countries," says Anna Vadeby.
Text: Gunilla Rech/VTI
Translated by: CBG Konsult & Information AB
Read more:
International Transport Forum (2022). The Safe System approach in action.
Contact

Anna Vadeby
anna.vadeby@vti.se
VTI, Swedish National Road and Transport Research Institute
Sweden