The streets of the future have high demands to meet, in terms of both technical design and construction. Researchers from the Swedish National Road and Transport Research Institute (VTI) are looking for smart solutions to meet four megatrends: Urbanisation, digitalisation, electrification and climate change.
At present, there are still no proposals for the technical design of a street or road superstructure adapted to meet all these future challenges, according to researcher Dina Kuttah who produced the report Smart Streets: Technical design and construction.
"It has been challenging and at the same time promising. It has been possible to check that the various technical solutions are working. Technically, they do, but one concern is whether they are sustainable and economically justifiable," says Dina Kuttah.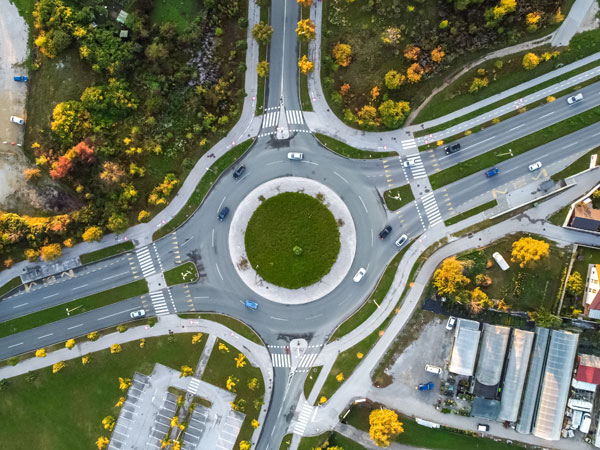 The report presents models and proposals for test beds for the multifunctional streets of the future. Here are some examples:
Underground infraculverts can prevent future excavation of the streets for pipe maintenance.
Electric vehicles will no longer require charging stations along the sides of the street. The new concept of dynamic electric vehicle charging enables charging of vehicles while driving using technology embedded in the road body.
Autonomous and semi-autonomous trucks can thereby lead to narrower lanes. Larger volumes of traffic of these more uniform vehicle types could also cause more road surface damage such as ruts and cracks. The streets need to be reinforced with a strip of concrete or steel mesh placed under the wheel tracks. Other alternatives are a thicker road construction or reinforcing the entire asphalt surface by using fibre reinforced asphalt.
Climate change could lead to more flooding. New technology is available, with underground structures to handle stormwater, permeable paver blocks and porous asphalt, storage tanks, rain gardens and smart trap concepts. The problem of heavy snowfall and slippery pavements during the winter can be solved by using pipes heating system embedded in the road structure.
Another way to achieve a more flexible design is reconfigurable streets – with building materials that are easy to install and remove.
"These solutions have not yet been tested for long-term traffic – it is therefore appropriate to use VTI's Heavy Vehicle Simulator (HVS), which simulates the real load from heavy vehicles and provides the opportunity to study how different types of road construction can withstand heavy traffic."
The report is part of the Smart Streets project, which is funded by Vinnova. The project runs from 2019 to 2022 and is a collaboration between the Royal Institute of Technology (KTH), Chalmers University of Technology, VTI, Spacescape, Sweco and White.
Read the report:
Dina Kuttah (2021): Smart streets – Technical design and construction. (In Swedish, with and abstract in English).
Text: Gunilla Rech/VTI
Translated by: Semantix AB

Contact:
Dina Kuttah
dina.kuttah@vti.se
VTI, Swedish National Road and Transport Research Institute