Travel by public transport has decreased significantly during the pandemic due to increased remote working, cancelled activities and fewer social gatherings. But it is also a natural consequence of the recommendations to avoid public transport and not to travel during rush hour.
"Public transport has been portrayed and viewed as a high-risk environment for the spread of the corona virus and, together with recommendations to work from home, refrain from social activities and avoid public transport, this has led to significant reduction in travel by public transport. Confidence in public transport as a safe environment has taken a hit and now regional public transport authorities are facing a challenge to win back travellers," says Jonas Ihlström, who researches at the Swedish National Road and Transport Research Institute (VTI).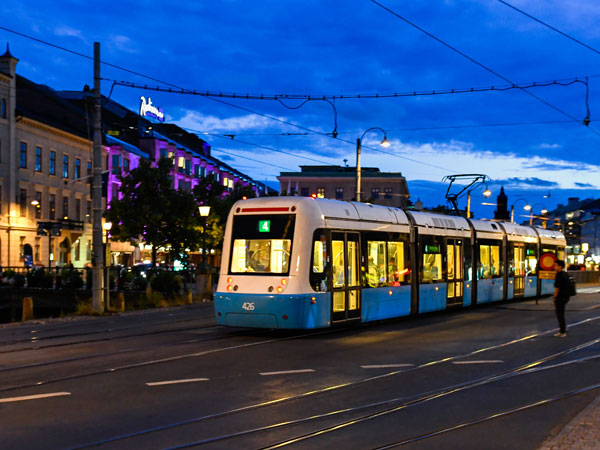 A new research report from VTI describes how the pandemic has affected people's way of travelling and how future travel may be affected.
"The trend towards digitalisation has taken great strides during the pandemic year and much of what previously required travel, such as work, shopping and other activities, has instead been done digitally. It is likely that this trend will continue to some extent even after the pandemic."
"If we do more and more things such as working remotely, the need for everyday travel decreases and so does the incentive for people to buy monthly season tickets, for example. For public transport, this could mean a need to review pricing models, so as to meet the new needs."
Both increased and decreased car travel
So what have people chosen instead of travelling by public transport? According to VTI's researchers, the picture is complex because car travel has both increased and decreased. For the group that has not been able to work from home, car driving has increased, but for those who have been able to work from home, car driving has decreased. However, the researchers cannot see any lasting change in how interviewees think about travel in the future
"In our study, we cannot see that people would have started to think differently and gained different values when it comes to sustainable travel. Instead, the car is highlighted as the most attractive means of transport for a number of activities in the future, as is flying for travel abroad. The desire to go back to roughly what it was like before the pandemic seems to be central. Nevertheless, there is potential for total travel to decrease in the future, but not because of other values," says Jonas Ihlström.
The study also looked at the social consequences of the pandemic for different socio-economic groups. The results showed, among other things, that those on low incomes perceive loneliness as a result of the pandemic to be problematic to a significantly higher degree than those on middle and high incomes.
Text: Maria Elvåker/VTI
Translated by: Semantix AB

Contact:
Jonas Ihlström
jonas.ihlstrom@vti.se
VTI, Swedish National Road and Transport Research Institute, Sweden